Middle Group (2nd – 3rd Grade)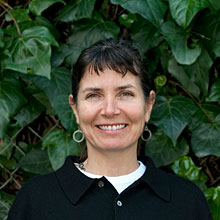 Cristin has been teaching in the Middle Group at Walden since 1993, now specializing in the areas of Math and Science for the 2nd and 3rd grade students. Her Math program supports students in developing a deep understanding of mathematical and scientific concepts and gives them lots of practice in problem solving and flexible thinking.
Cristin continues to enjoy the unique challenges that being part of a teaching collective presents. She has worked in many administrative capacities over the few decades including the Personnel Committee, the Walden Foundation, the Finance Committee and Development. Cristin is an alumnus parent; her son graduated from Walden in 2012.
---