drama and movement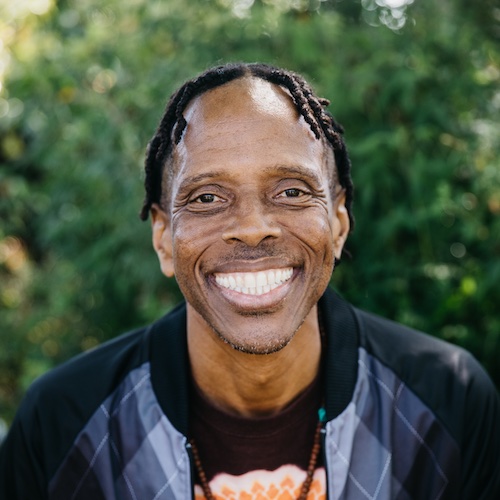 Russell Wright is a native of Berkeley, California. He has worked with youth aged five through eighteen in the San Francisco Bay Area for over twenty years. He has taught many facets of the performing arts: directing, writing, improvisation, songwriting, hip-hop, spoken word, costumes, scenery, choreography, and dance instruction. He is well versed in ballet, jazz, hip-hop, and West African dance. He culls from a wide array of influences from Shakespeare to Sondheim. As an African-American, he specializes in exploring ethnicity in entertainment history and popular culture.
Russell has worked in a variety of arts education settings, including the Julia Morgan Center for the Performing Arts as a youth theater director and board member and the Berkeley-Albany YMCA as a summer program coordinator, dance teacher, site coordinator, and drama instructor. In 2004, he was the lead choreographer and consultant on African-American themes for the San Francisco Day School's Summer Center Stage production There's Got To Be A Way. He has also had a successful association with the Marsh Youth Theater in San Francisco, serving as director, choreographer, and author in the summers of 2006, 2007, and 2008. In the spring of 2007, he was the choreographer for the Marsh Youth Theater's Siddhartha, a production so successful that it was revived that winter as a family holiday attraction. Russell's choreography was reviewed in the San Francisco Bay Times as "a show-stopping Bollywood hip-hop number that brings the house down every time." His most recent show, 1968: Visions of Change gave young actors a chance to explore the politics, culture, and music of the "Summer of Love." Russell is the associate choreographer for Berkeley's Youth Musical Theater Company, a training program for middle and high school students.
Russell has been the Drama and Movement teacher at Walden Center & School since 1992. He mounts several performances there each year with students aged five through twelve. In 1994, he started the Upper Group Play, performed off campus at North Berkeley's Live Oak Theatre, which has since become a cherished annual tradition. Russell is the proud recipient of the East Bay Express's Best of the East Bay Best K–12 Teacher award in 2009 and 2010 .
---