"My time spent working at Walden has yielded a bounty of friendships, an appreciation of the staff and the teachers, and a strong connection to our vibrant community. I enjoy being part of a continuum of parents who have kept the school going since 1958!" -Walden Parent
Walden was founded and built by parents, and parent involvement continues to be a cornerstone of Walden community life. We rely on Walden families to maintain the school and help keep it running smoothly. This helps keep our tuition lower than at other independent schools in the Bay Area.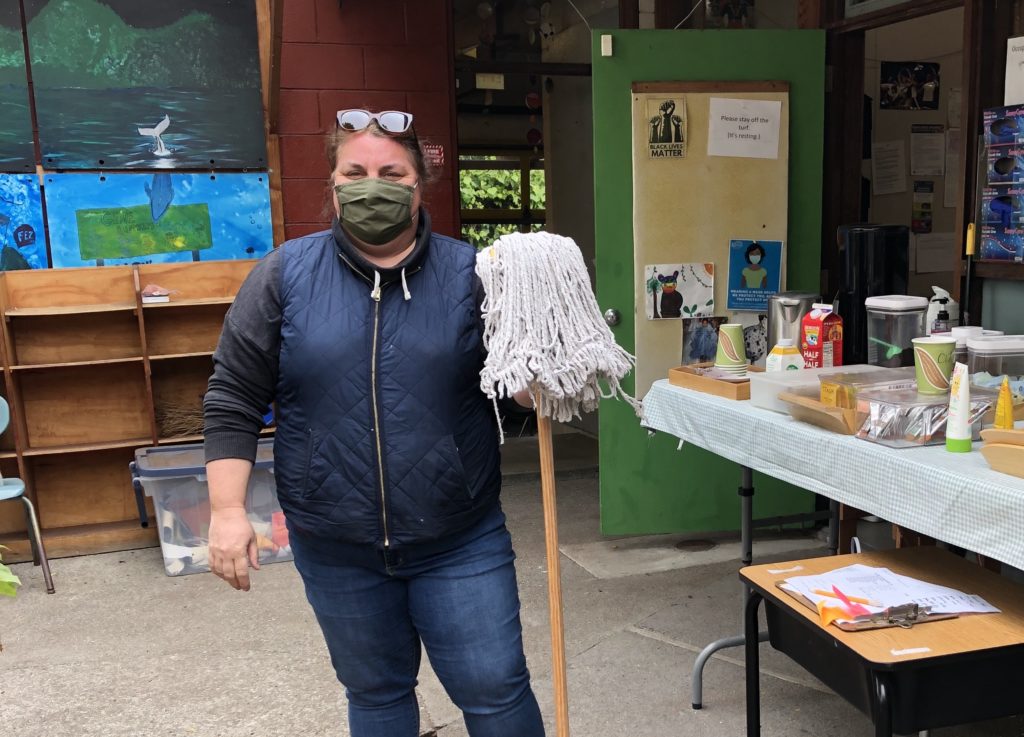 We require a work commitment from each family, fifty hours for one and seventy-five hours for more than one child attending Walden. Families fulfill work commitments by performing a variety of jobs: cleaning, construction, gardening, staffing the office, and others. The Walden Collective considers parents' schedules and individual needs when assigning work roles. If for some reason families cannot fulfill their work commitment hours, they have the option of "paying out." Currently the rate is $50/hour.
On top of keeping tuition low, the work commitment is a great way of getting to know your child's classrooms, teachers, and the larger Walden community.