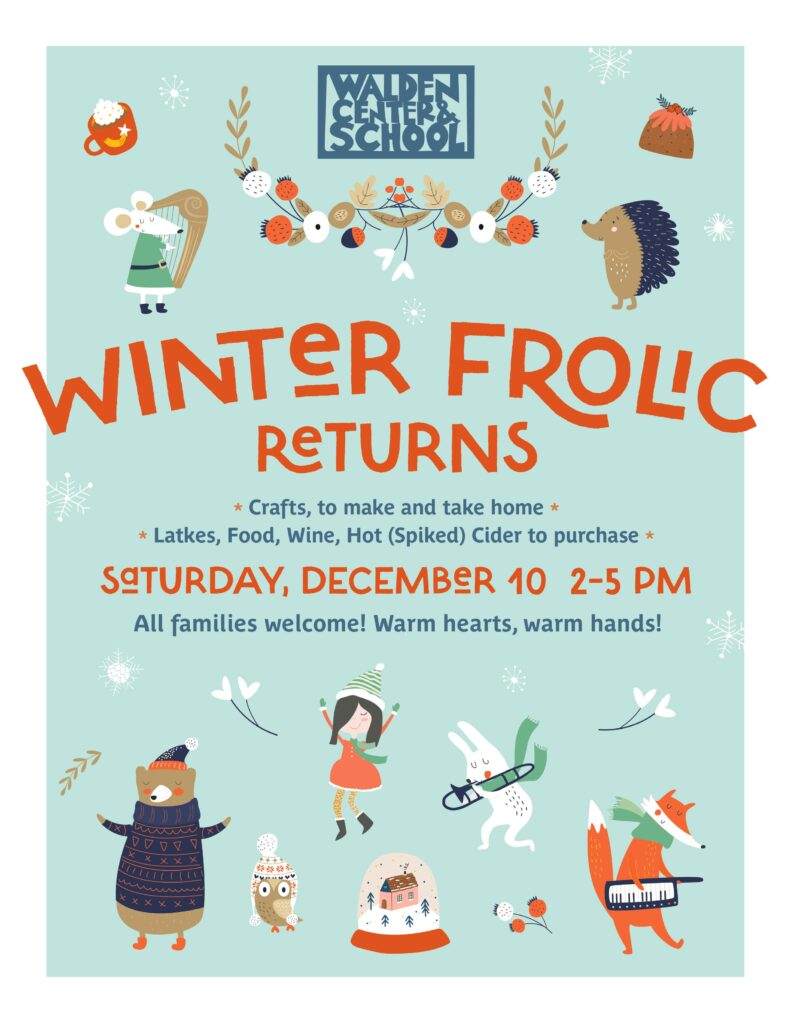 Join us for the return of The Winter Frolic!  Saturday, December 10, 2:00 pm – 5:00 pm.
This is an afternoon where families come and make various crafts to take home.
We have food (latkes!) and drinks for sale. The event is mostly outside, and if inside, the doors will be wide open, fans and filters running. So…Dress warmly.